A unique, and practical guide for mapping your best aging journey.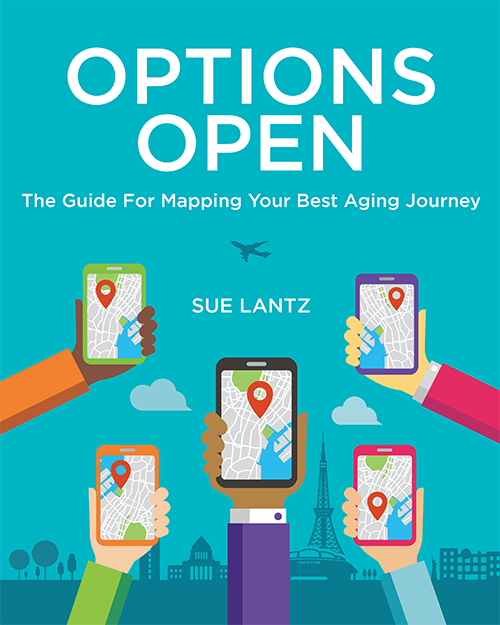 A travel planning approach.
Options Open offers a "travel planning" approach to broaden your thinking and creatively make and adjust plans for your future. This guide, and its accompanying workshops, offer positive, and informed navigation about using your 60s and 70s to plan your 80s and 90s.
The Five-Strategy Framework supports you to make the best choices with your health, housing, social networks, caregiving teams, and to leverage both financial and other resources. This go-to guide is chock full of ideas, self-reflection tools and worksheets to help you get ready for your journey ahead—whether traveling solo, with a partner, family, friends, or neighbours.
Sue Lantz, BA, MPA, is a passionate advocate for resourceful and grassroots housing, healthcare, and neighbourhood solutions that build connected and inclusive communities. Sue is a trusted policy expert and voice for seniors and people with disabilities. She has worked over many years in Canada to generate innovative home care and housing alternatives to institutional living.
Sue serves on the Board of Directors for a global organization called, 880 Cities, and the Advisory Board for Ryerson University's National Institute on Ageing, a policy "think tank" in Canada. She is also a member of the Technical Advisory Committee on Accessibility for the Canadian Standards Association and the Seniors Strategy 2.0 Table in the City of Toronto.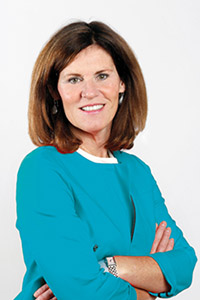 What others say about the Options Open Guide…
"This guide provides way for me to creatively plan for my future – on my own terms. I can see my path for aging in the right places, with the right supports."

Margaret M.

Senior and Caregiver
"This guide is wonderful! It is comprehensive, useful and will really help our home care clients and caregivers."

Janet B.

Home Care Manager
"This is such a helpful guide! I now have a systematic way of looking into my future, and feeling assured about the choices I am making now."

John D.

Senior
"The Options Open guide provides aging boomers with a practical framework to lead, plan and organize effective housing and healthcare solutions in collaboration with others. How awesome is that?"

Sheri A.

Publisher